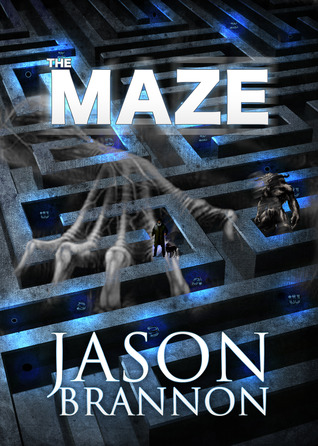 The Maze – The Lost Labyrinth by Jason Brannon
4 stars
(Excerpt from Goodreads) A near death experience transports Jamie Burroughs into The Maze, a Christian themed realm built by angels and demons and filled with traps and riddles for those haunted by their mistakes.
For Jamie, The Maze becomes a terrifying journey through a world of darkness where his soul and the lives of those he loves hangs in the balance. With his family in danger and his soul in peril, Jamie is forced to reevaluate the kind of man he truly is as he struggles to escape The Maze before it's too late.
Jamie Burroughs is a normal, family man that has everything going for him. Then one day at lunch he runs into a beautiful ex-girlfriend and things go wrong. With that little temptation he finds himself in a maze. This maze is created from the darkness we find inside ourselves. From the little fibs to the large lies that we tell throughout our lives and our beliefs help mold the maze. And if that is not enough, there is a Minotaur that devours that darkness. Jamie is in a race to get through the maze without being devoured by the Minotaur. This is literally a race for life and death.
This story has a rough start. I admit that I was a little lost trying to figure out what is going on. But once Jamie got into the maze, things took off and it was easier for me to figure out what was going on. I loved how this was a blend of Christianity and mythology. The maze was created solely for Jamie and it is his battle to make it through.
Although the beginning is a bit rough, once the story gets going it will keep you turning the pages. This is a great story and I will definitely be looking for more books from Jason Brannon.
I received this book for free from The Book Rooster program in exchange for an honest review.
For more information on The Maze – The Lost Labryinth or on Jason Brannon be sure to check out Amazon, Barnes and Noble, Goodreads, and Jason's website.