Where There is Light (Mind Bending Series – 4) by Lynn Tincher
5 stars
(Excerpt from Goodreads) Junna is gone without a trace. After weeks of searching for her in New Orleans and in the Collective Conscious, Detective Paige Aldridge returns to Louisville to investigate the murder of a fifteen year old boy. Unfortunately, she lands in the middle of something even more dangerous. Meanwhile, Visette tries to help Paige develop her power, but can Paige trust her?
Paige is driving along when he discovers a car wreck. When she gets to the car she finds a girl that is bleeding but desperate to get to her brother. When the message is passed to the girl's mother, she tells police that her son is at a golfing camp and she can't get in contact with them. When they get to the camp, police find a lot of blood but no one there.
As they are trying to find the children, Paige and Randy reach out to the Collective Conscious to see if they can find the kids and Junna. With Randy's help Paige can sense more and needs help with her abilities but she doesn't want to reach out and ask for that help. Will she be able to find the kids and Junna?
I really liked this book. It was a quick read but engrossing. I really hoped she would break down and go to Visette. Paige is so hardheaded that I just wanted to scream at her. And the golf camp, I could just imagine that happening in real life.
This is a great story that just keeps getting better as the series goes one. Make sure to add this one to your list.
For more information or to purchase Where There is Light be sure to check out Amazon, Barnes and Noble, Goodreads, and Lynn Tincher's website.
Other Books in the Mind Bending Series
After Thoughts (Mind Bending – 1)
Amazon    Barnes and Noble     Goodreads
Left in the Dark (Mind Bending – 2)
Amazon     Barnes and Noble     Goodreads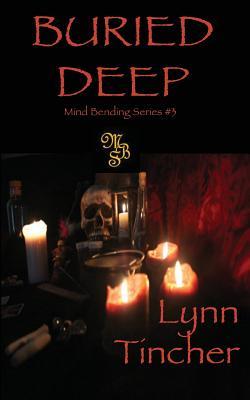 Buried Deep (Mind Bending – 3)
Amazon     Barnes and Noble     Goodreads
I received a copy of Afterthoughts, Left in the Dark, Buried Deep, and Where There is Light from White Handed PR for free in exchange for an honest review. I will be posting the reviews for Afterthoughts, Left in the Dark, and Buried Deep shortly.