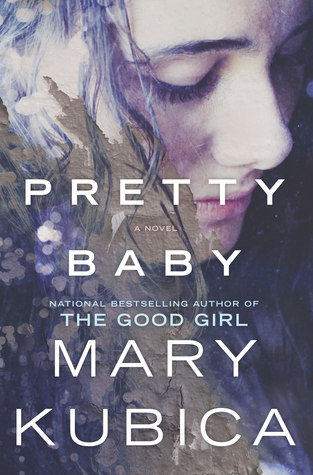 Pretty Baby by Mary Kubica
4 stars
(Excerpt from Goodreads) She sees the teenage girl on the train platform, standing in the pouring rain, clutching an infant in her arms. She boards a train and is whisked away. But she can't get the girl out of her head…
Heidi Wood has always been a charitable woman: she works for a nonprofit, takes in stray cats. Still, her husband and daughter are horrified when Heidi returns home one day with a young woman named Willow and her four-month-old baby in tow. Disheveled and apparently homeless, this girl could be a criminal—or worse. But despite her family's objections, Heidi invites Willow and the baby to take refuge in their home.
Heidi spends the next few days helping Willow get back on her feet, but as clues into Willow's past begin to surface, Heidi is forced to decide how far she's willing to go to help a stranger. What starts as an act of kindness quickly spirals into a story far more twisted than anyone could have anticipated.
This story rotates between three people; Chris, Heidi, and Willow. Chris is an investment banker and very focused on money. Chris is married to Heidi who could care less about all the riches money can buy. Instead she is more concerned with not having anything. She recycles almost everything, helps those in need, and is known for bringing home stray cats.
Willow is a teenage mother with a baby that is living at a train station. Heidi notices Willow one day. A couple days later she sees her and knows that Willow is homeless and offers her home to the girl and her baby. But things are not always what they initially appear and this book is going to keep you guessing until the end.
I loved Heidi, she has such a big heart and goes out of her way to help those in need. I admit that I was not impressed with Chris, he was so selfish and their spoiled daughter Zoe needed a little bit of a wakeup call. But Willow is the one that kept me guessing. Nothing is never how it first appears and I was suspicious of her from the very beginning and was worried that this was not going to end well for Heidi.
This is a great story, I couldn't wait to find out what the next clue to the mystery of Willow. Since this is the first book I have read of Mary Kubica I will definitely be looking for others from her.
For more information on Pretty Baby or to purchase the book make sure to check out Amazon, Barnes and Noble, Goodreads, and Mary Kubica's website.
I received this book for free from the publisher in exchange for an honest review.