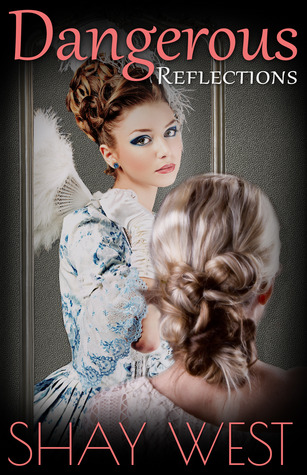 Dangerous Reflections (Adventures of Alexis Davenport – 1) by Shay West
5 stars
(Excerpt from Goodreads) Alexis Davenport wants to go home. She hates her new school, her mother for moving her away from her friends, and her father for walking out.
To make matters worse, Alex is haunted by images of strange girls reflected in her mirror. It's bad enough juggling homework, a relentless bully, boys, and a deadbeat dad; now, she must save the world from an evil presence hell-bent on changing the past – and our futures. Who knew her A+ in history was going to be this important?
One morning, Alex's dad decided to leave her and her mother after emptying the bank account. The only way to make it, Alexis' mother moves them to her aunt's house on the other side of the state. It is the start of her freshman year and Alex is having a tough time. There are the usual teen issues of hormones and friends but also bullies and school drama.
But things are going to get a lot tougher when Alex see's a strange girl's reflection in her mirror and upon closer examination she falls into that girls time period. It seems Alex has the ability to go back in time. But she goes back for a reason, someone is trying to alter time and it's up to her to keep things on track. Thankfully Alex is very knowledgeable about history. But someone is bound and determined to change history and Alex better get ready for a fight.
I really liked this book. Alex seems like a spoiled little brat but you can kind of sympathize with her being uprooted in such a dramatic way and going to a school with such horrible bullies. But it helps shape her and kind of gets her ready to keep time on track. I loved the ability to travel back in time. I admit that I'm not really a history buff so it was fascinating all the things happening. The ending was not a happily ever after but a great lead into another book.
This is a great story, well written and engrossing. I am really excited to read book two, Twisted Reflections.
To purchase Dangerous Reflections, or for more information, make sure to check out Amazon, Barnes and Noble, Goodreads, and Shay West's website.
I received this book for free from the publisher in exchange for an honest review.