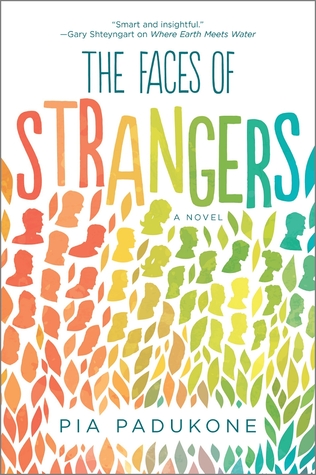 The Faces of Strangers by Pia Padukone
(Excerpt from Goodreads) When native New Yorker Nicholas Grand applies for an international student exchange program, he thinks it's an opportunity to broaden his horizons and meet some interesting people. He never imagines that a single year would have repercussions that would follow him throughout his lifetime.
Nicholas is sent to Estonia, where he meets shy, sensitive Paavo, his beautiful sister, Mari, and their gruff father, Leo, a family grappling with the challenges of life in a small country struggling to assert its post-Soviet identity. Nicholas sets off on an unforgettable journey through a foreign landscape that ultimately teaches him that some bonds can never be broken.
Bridging two uniquely captivating cities, The Faces of Strangers traces the intertwined lives of two seemingly symmetrical families from extraordinarily different worlds. This compelling odyssey through friendship and self-discovery illuminates the universality of how deeply we are defined by our connections with others.
My Review
3 stars
Nicholas has been accepted for the international student exchange program. He finds himself in Estonia living with a small family. We bounce between the different characters and the different trials they face. You will experience bullying, the inability to recognize people's faces, or trying to find child care. Follow along as each finds their place in the world and works through their troubles.
This story starts with the ending then backs up ten years and starts again. I have read another story that worked like this, the ending to the start, and for that book it worked really well. This one was disappointing. You know how the story is going to end so there is no surprise to the end of the book. Sadly the rest of the story was slow going.
If you like contemporary stories I think you may like this story. I'm sorry to say that it wasn't my cup of tea. The story was written well, it's just not one that really peaked my attention.
To purchase The Faces of Strangers make sure to visit Amazon, Barnes and Noble, and Goodreads.
I received The Faces of Strangers for free from the publisher in exchange for an honest review.