Leopard at the Door by Jennifer McVeigh
After six years in England, Rachel has returned to Kenya and the farm where she spent her childhood, but the beloved home she'd longed for is much changed. Her father's new companion—a strange, intolerant woman—has taken over the household. The political climate in the country grows more unsettled by the day and is approaching the boiling point. And looming over them all is the threat of the Mau Mau, a secret society intent on uniting the native Kenyans and overthrowing the whites.
As Rachel struggles to find her place in her home and her country, she initiates a covert relationship, one that will demand from her a gross act of betrayal. One man knows her secret, and he has made it clear how she can buy his silence. But she knows something of her own, something she has never told anyone. And her knowledge brings her power.
Amazon     Barnes and Noble     Goodreads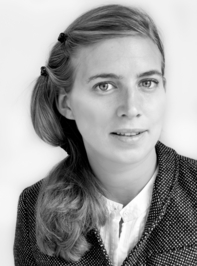 Author's Bio
Jennifer graduated from Oxford University in 2002 with a degree in English Literature. She went on to work in film, television, radio and publishing, before leaving her day job to do an MA in Creative Writing at Bath Spa University. She graduated in 2011.
She has travelled in wilderness areas of East Africa and Southern Africa, often in off-road vehicles, driving and camping along the way. The Fever Tree and Leopard at the Door were inspired by those experiences.
In 2014 The Fever Tree won the Epic Novel Category at the Romantic Novel of the Year Awards.
My Review
3 stars
Rachel grew up on an estate in Kenya. But when she is 12, her mother dies and she is sent to a boarding school in England where her parents are from. Rachel longs for Africa and 6 years later returns but nothing is the same. Her father has a new wife, Sara who is miserable and makes everyone else miserable. Michael, her former teacher becomes a love interest. Then there is strife in the Kikuyu community. After fighting in World War II, many want independence from England while others are fine with the current political events.
Rachel wants life to return to how things were in her youth. But you can never go back, only forward. I hate to say this but I couldn't stand Rachel and her naivety. Her father was also weak and irritated me with his taking Sara's side all the time.
I did like the story based on the Mau Mau Rebellion. I don't know how historically accurate it is, but I liked this part of the book better than Rachel's story. I am interested in reading more on the Mau Mau Rebellion.
This is a decent story but I don't think that I would be reading other books by this author. It's not a horrible story, I do think many will like it. I'm sorry to say that Leopard at the Door is not my cup of tea.
I received Leopard at the Door from the publisher for free. This has in no way influenced my opinion of this book.