Unexpected: Short Stories from Around the World by P.F. Citizen One
A series of short, true life stories, which are the product of the travels and observations of one man. The stories are a miscellaneous collection of the funny and sad, of tragedy, love and friendship. And they are all, in a way, unexpected.
Unexpected takes you on a journey from a Brazilian working on the oil rigs of Venezuela, who gets the shock of his life, to the uplifting story of a Chinese beggar living on the streets, entertaining passers-by with his songs and surviving through the mercy and kindness of others.
There is a story for each of us in this book. Each one is subtly different and each carries either a message of hope for lost, or of caution for the unwary.
Unexpected is just that. Just as life is and just as the course of our lives run, at times unexpectedly.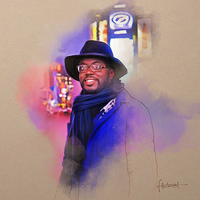 Author's Bio
Working as a Petroleum Engineer has enabled Citizen One to travel to many different countries. As a result, the stories feature characters from different cultures and nationalities- an element that adds excitement and variety to the stories.
Love, injustice, friendship are central themes throughout the book. Each story is unique and helps readers to be aware that regardless of what is going on in their lives, at any given time, something unexpected (good or bad) could completely change their life.
My Review
4 stars
This is a collection of seven stories from around the world. You will meet a man that cheats on his future wife and gets a surprise, a man that takes a joke too seriously, and some special biscuits. The stories are only a couple pages and all end differently than you expect them.
This is a great book when you have only a few minutes for a break. But it also makes you think about how other people behave and react. It's true that we don't know what happens to other people but this is a quick reminder that nothing in life is going to turn out like you expect.
If you are looking for a great, quick read I recommend you checking out this book. I can't wait to see what P.F. Citizen One comes up with next.
I received Unexpected: Short Stories from Around the World from Partners in Crime Virtual Book Tours for free. This has in no way influenced by opinion of this book.