Gone Without a Trace by Mary Torjussen
No one ever disappears completely…
You leave for work one morning.
Another day in your normal life.
Until you come home to discover that your boyfriend has gone.
His belongings have disappeared.
He hasn't been at work for weeks.
It's as if he never existed.
But that's not possible, is it?
And there is worse still to come.
Because just as you are searching for him
someone is also watching you.
Amazon     Barnes and Noble     Goodreads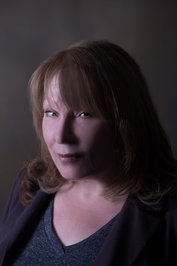 Author's Bio
Mary Torjussen has an MA in Creative Writing from Liverpool John Moores University. She worked for several years as a teacher and lives outside of Liverpool, where Gone Without a Trace is set.
My Review
3 stars
Hannah Monroe has just attended some training for work and learns that she is up for a huge promotion. She can't wait to get back home and share the news with her boyfriend of four years, Matt. But when she gets home, Matt is going and not just gone but all of his stuff is gone and Hannah's is moved back in from storage. And I mean everything even the stuff in the refrigerator. But that is not all, his phone is disconnected, his social media is gone, and even the pictures in Hannah's phone are gone. Hannah is upset and plans on hunting Matt down for an explanation. But strange things start happening and it seems that someone is watching her.
When I first read this description I was intrigued. How can someone completely disappear like this? Is Matt only in Hannah's mind? What if Hannah is a complete psycho and Matt had to take extreme measures to get away from her? I had a hard time dealing with Hannah, she is so selfish and immature. And it's a little worrisome how obsessed she becomes with finding Matt. She takes a great career and dumps it down the drain along with her personal well being.
I hate to say it but I started losing interest in the story when it was about 3 months later and Hannah is a complete wreck and she still has no information on Matt. Then there was the twist that I really was not that impressed with. From there the book should be wrapping up but things were still all over the place for me.
Overall, I have to say that I was not as impressed with the story. But I do see that this book has received several raving reviews. I think this is going to be one of those books that you will either love or hate. I strongly recommend checking it out for yourself, you may like this more than I did.
I received Gone Without a Trace from Penguin Random House for free. This has in no way influenced my opinion of this book.