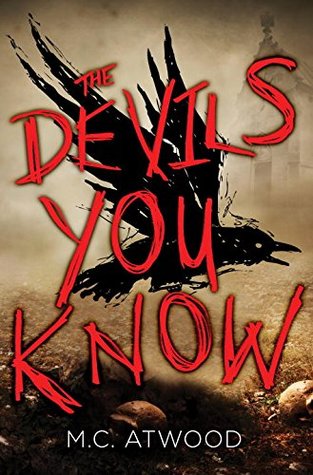 The Devils You Know by MC Atwood
Plenty of legends surround the infamous Boulder House in Whispering Bluffs, Wisconsin, but nobody takes them seriously. Certainly nobody believes that the original owner, Maxwell Cartwright Jr., cursed its construction—or that a murder of crows died upon its completion, their carcasses turning the land black. If anyone did believe it all, there's no way River Red High would offer a field trip there for the senior class.
Five very different seniors on the trip—Violet, Paul, Ashley, Dylan, and Gretchen—have reasons beyond school spirit for not ditching the trip. When they're separated from the group, they discover that what lies within Boulder House is far more horrifying than any local folklore. To survive, they'll have to band together in ways they never could have imagined and ultimately confront the truths of their darkest selves.
Amazon     Barnes and Noble     Goodreads
Praise for The Devils You Know
"The Devils You Know is a must-read for fans of adventure horror. With plenty of creep and plenty of humor, plus some wicked origin lore, Atwood has crafted the perfect demonic fun-house ride. When can I go again?"
—Kendare Blake, New York Times bestselling author of Three Dark Crowns
"Creepy dolls? Check. Shameful secrets? Check. A sinister old house with a mind of its own? Check. I could keep listing The Devils You Know's enticing attributes all day long—ooh, can't forget suspense, compassion, and deliciously wicked humor—but at some point you'll just have to ignore me, pick up the book, and start reading. And once you do? Ha! Atwood's got you. You're trapped; you can't escape. Or, I should say, you won't want to."
—Christine Heppermann, author of Poisoned Apples and Ask Me How I Got Here
"With The Devils You Know, M.C. Atwood proves to be a master at plotting insidious twists and turns—a Breakfast Club horror for the 21st century, albeit one best savored during daylight hours."
—S.A. Bodeen, author of The Garden and The Compound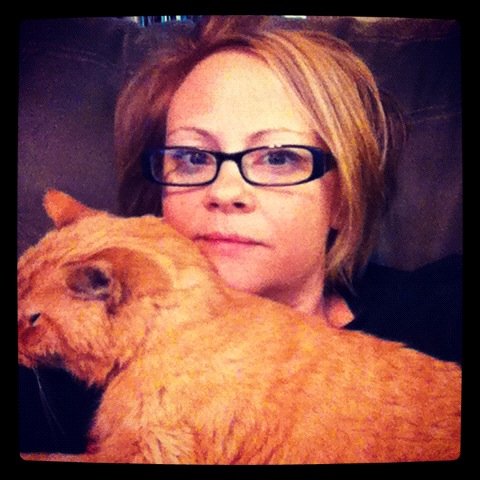 Author's Bio
M.C. Atwood is a creative writing professor at Rowan University in New Jersey. She has been an active member of the kidlit community since 2000, speaking at conferences, leading writing workshops, and emceeing events whenever she can. She is a bona fide cat addict and a lover of all things horror. The Devils You Know is her first novel.
My Review
3 stars
The Boulder House in Whispering Bluffs, Wisconsin has a history of bad things, a curse, a death of a ton of crows, and many other creepy factors. But no one really believes them this why we find a bunch of teenagers on a field trip to the house to check out all the historical items that have been collected in it. This is the story of Violet, Paul, Ashley, Dylan, and Gretchen, all are teenagers from the different clicks in school that find themselves fighting together to keep from becoming one of the collections in the house.
You have five teenagers that are almost complete opposites with their own secrets and selfish desires. On the field trip they find themselves being targeted by the house and have to run for their lives. Like typical teenagers they are very drawn into themselves and their lives, what teenager is not, along with how popular they are and what others think of them. So, there were a couple I enjoyed reading about and others that drove me up the wall. But their interactions for the most part felt pretty basic for a horror story.
Now the story was pretty good but it seemed all the kids did was run and run and run some more. There were some startling spots but nothing that really scared the pants off me. This is a first book from MC Atwood and I think it was a good start. There is room for improvement and I will be keeping my eye out for future books from her.
I received The Devils You Know from Soho Press for free. This has in no way influenced my opinion of this book.