Do you know about Noblebright Fantasy?
Noblebright Fantasy refers to stories in which the main motivation of the characters is an altruistic proposal or quest, and the world in which they live upholds hope and the possibility of better. Noblebright characters choose to act with kindness and honor, are rewarded for their good qualities, and their world, although not perfect, is beautiful and valuable.
Brand new Epic/High Fantasy collection "Heroes and Swords", brings you a selection of Noblebright stories with strong heroes and magical worlds that will take you back to the times of classic fantasy. Here's a sneak peek of what you'll find!
Noblebright Fantasy Book: Mismerion.
High fantasy intrigue prevails amongst the necromancers of Mismerion.
The enchanters of the Old Keep are scattered, ruined by the necromancer Aurimag, a twisted magician of the long-time venerable order. Only a shape-shifter, shrunken to the size of a knee-high midget, and an infamous outlaw and his ragtag band of pirate adventurers can save the Order, though none would think it. The adventurers flee from Sloe, the fabled Blue City of the south, as lowly outlaws, wanted for stealing a glamorous princess, and their fate—a perilous plod through the Brauvn forest to come to the gates of Farling's Wall and the realm of the half-human Wickles.
Author Chris Turner: What makes this book Noblebright?
Baus of Heagram, a moody, wayward youth, has been thrust on an adventure. He holds a magic item, courtesy of a wizard: a ganglestick which can freeze enemies to immobility for short periods.
Pirates have harried him from Dwiterin Isle to the southlands. For a period, he was forced to join their band when they discovered he guarded knowledge of a stolen treasure. Escaping their clutches, he has tried to save a princess from a disastrous marriage; failed, unwittingly, now he struggles as an outlaw in the wilds of the Branx forest, hoping to elude fabled creatures of the woods.
Baus is an unlikely hero. Sometimes he borders on an anti-hero, but he will fight to defend his friends and thwart his enemies, especially the wizard Aurimag who has been responsible for his ill fortune from the get-go.
—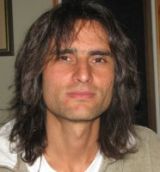 Chris is a prolific author of fantasy, adventure and science fiction. His writing spans many genres: heroic fantasy, sword and sorcery and speculative fiction. His books include: Beastslayer : Rise of the Rgnadon, the Rogues of Bindar series, Future Destinies, Fantastic Realms and Denibus Ar.
——
Heroes and Swords: A Noblebright Fantasy Collection.

In the spirit of the classic fantasy of Tolkien, Terry Pratchett and Brandon Sanderson, authors of Noblebright Fantasy all around the world have come together in this E-book giveaway. With stories that are uplifting and full of hope, and heroes who strive for goodness and fight to save their worlds, Heroes and Swords will transport readers back to the glory of heroic fantasies, fabulous quests and characters full of charisma and courage.