The Burgas Affair by Ellis Shuman
She's an Israeli data analyst. He's a headstrong Bulgarian detective. Together they must track down those responsible for a horrific bombing.
In the wake of a deadly terrorist attack at Burgas Airport in Bulgaria, Israeli and Bulgarian intelligence agencies launch a joint investigation. Detective Boyko Stanchev on the police task force teams up with Ayala Navon, a young Israeli intelligence analyst on her first overseas assignment.
The two must establish whether the terrorists were assisted by a Bulgarian crime organization in laying the groundwork for the attack.
It should be a routine investigation, but shadows of the past keep interfering.
Boyko's interactions with a crime boss pursuing a vendetta against him threaten to throw him off track. Ayala's pursuit of the terrorists and their accomplices brings up painful memories of a family tragedy.
Boyko and Ayala form a shaky alliance, one that evolves into growing cooperation and affection as they desperately race against time to uncover who was behind the Burgas bombing.
The Burgas Affair is a fictional account of the aftermath of a very real terrorist attack. On July 18, 2012, a deadly explosive rocked a tourist bus at Burgas Airport, killing five Israelis and their Bulgarian bus driver. The terrorists responsible for this murderous attack have never been brought to justice.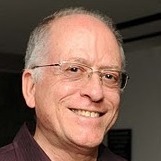 Author's Bio
Ellis Shuman was born in Sioux City, Iowa, and immigrated to Israel as a teenager. He completed high school in Jerusalem and served for three years in the Israeli army's Nahal branch. Along with his wife, Jodie, he was a founding member of Kibbutz Yahel in the Arava Valley in Israel's south. On the kibbutz he worked in agriculture, industry, tourism, the dairy barn, and served as the kibbutz's general secretary. After moving with his wife and three young children to Moshav Neve Ilan in the Judean Hills, Ellis received formal training in the hotel industry. He worked in a variety of positions at the Neve Ilan Hotel and later was Food and Beverage Controller at the Jerusalem Hilton. He served as the moshav's general secretary during a period in which the community underwent major social changes. As a hobby, Ellis began writing on the Internet. He wrote extensively about life in Israel in his position as the Israeli Culture Guide at About.com. He designed and maintained websites for the Neve Ilan Hotel and for Indic–Independent Israeli Cinema. For two years he was webmaster for Yazam, an international financial firm that provided support for technological start-ups. Ellis served for three years as Editor in Chief of Israel Insider, an online daily newsmagazine that developed new technologies as it posted the latest news and views, from and about Israel. Starting in 2004, Ellis began working in a marketing company servicing the online gaming industry. In the years 2009 – 2010, his job was relocated to Sofia, Bulgaria. During those years, Ellis and Jodie traveled extensively in Bulgaria as well as in the countries of the region. Today Ellis continues working at this job, based in Ramat Gan.
My Review
5 stars
A bomb has gone off at the Burgas Airport. Bulgarian detective Boyko Stanchev is assigned the case with an Israeli data analysis, Ayala Navon. Of course both of them clash with their different backgrounds and their different styles. But the more that they are around each other, the more the find an attraction to each other. They also start sharing more about their background. But that history is not as far away from them as they think. Both of their pasts will show its ugly had before this case is over.
On July 18, 2012, a bomb is detonated on a tourist bus at the Burgas Airport. This is a fictionalized story based on this bombing. Even though the real bombing have never been solved, I really enjoyed where this book went.
Boyko has a past with a local crime syndicate and he worries one day that it will arise and cause him problems. Ayala is more of an outsider and her use of intelligence clashes with Boyko's classic detective skills. But the more they are around each other the more they find themselves attracted to each other. I loved this interaction. It breaths life in a horrible event.
I loved the descriptions of the local area. I felt right there and would love to take a trip to Bulgaria. This book is beautifully written, easily draws you in, and leaves you rushing to see how it ends. I really enjoyed this book and recommend you check it out.
I received The Burgas Affair from the author for free. This has in no way influenced my opinion of this book.