The Firemaker (China Thrillers – 1) by Peter May
Margaret Campbell, a Chicago forensic pathologist, has been invited by the Chinese government to teach at the Beijing police university. She has accepted the six-week assignment with misgivings but is desperate to escape a troubled life in America. Arriving in Beijing, she checks "nothing to declare" on the health declaration they gave her on the plane—nothing, that is, "except a broken heart and a wasted life, neither of which was contagious."
She gets off to a bad start when her car knocks senior detective Li Yan off his bicycle. In a furious clash, he dresses her down in perfect English. But Li soon finds himself reintroduced to Margaret by his superiors when the newly promoted detective's first case requires Margaret's special expertise to identify a horribly burned corpse. Thrown together to track down the killer, Margaret and Li must bury their personal and cultural differences when they uncover a conspiracy that threatens not only their lives, but the lives of millions.
Amazon     Barnes and Noble     Goodreads
 Praise for THE CHINA THRILLERS
 "A fluid plot, rounded characters, and deft handling of two very different cultures makes this a winner."
–Publishers Weekly
"Each installment of the Chinese Thrillers series provides rewarding views of the Beijing landscape and insights into cross-cultural relationships."
–Kirkus Reviews
"An absorbing and well informed account of Beijing life today and the inside workings of the Chinese police…far from a dim sum, this fare turns out quite piquant."
–Russell James, Crime Time Magazine
 "An enjoyable read with a graphic portrayal of Beijing in winter."
–Sunday Telegraph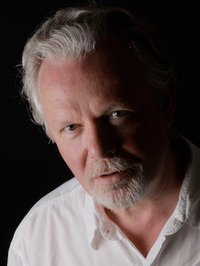 Author's Bio
Peter May is the multi award-winning author of:
He has also had a successful career as a television writer, creator, and producer.
One of Scotland's most prolific television dramatists, he garnered more than 1000 credits in 15 years as scriptwriter and script editor on prime-time British television drama.  He is the creator of three major television drama series and presided over two of the highest-rated serials in his homeland before quitting television to concentrate on his first love, writing novels.
Born and raised in Scotland he lives in France.
After being turned down by all the major UK publishers, the first of the The Lewis Trilogy – The Blackhouse – was published in France as L'Ile des Chasseurs d'Oiseaux where it was hailed as "a masterpiece" by the French national newspaper L'Humanité.  His novels have a large following in France.  The trilogy has won several French literature awards, including one of the world's largest adjudicated readers awards, the Prix Cezam.
The Blackhouse was published in English by the award-winning Quercus (a relatively young publishing house which did not exist when the book was first presented to British publishers).  It went on to become an international best seller, and was shortlisted for both Barry Award and Macavity Award when it was published in the USA.
The Blackhouse won the US Barry Award for Best Mystery Novel at Bouchercon in Albany NY, in 2013,
Entry Island won the Deanston Scottish Crime Book of the Year 2014 and the ITV Specsavers Crime Thriller Club Best Read of the Year 2014.
My Review
4 stars
Margaret Campbell is a forensic pathologist in Chicago that has been invited to speak at the Bejing police university. She has had a rough go lately and jumps at the chance for a fresh place to regroup. Unfortunately she didn't really think things through and arrives in Bejing with no idea about their culture. She just seems to be offending everyone. Then it doesn't help that she knocks a man off of his bike.
A badly burned body is discovered and Margaret is called in to help investigate. Of course the man that she knocked off his bike is new detective Li Yan, the one assigned to this case. Both Margaret and Li seem to be at each other because of the clashing of culture but they try to set this to the side to solve this case.
This is the first book that I have read by Peter May. I really like how much he puts into this story. I felt just like Margaret, like a fish out of water, and could see me making the same mistakes as her. I really liked Li. He is clearly from another world from Margaret and although they didn't initially get along they became a great team.
Now, the mystery started out good and really had my attention. But it seemed to stall and had me wanting to get back to it. The, mystery was a good one when it finally picked back up and I enjoyed that. Of course you have a cliff hanger ending that has made me want to rush out and get the next book in the series, The Fourth Sacrafic.
I received The Firemaker from Quercus for free. This has in no way influenced my opinion of this book.