Sweet After Death (Alice Madison – 4) Valentina Giambanco
The critically acclaimed, breathtaking thriller: perfect for fans of Angela Marsons.
In the dead of winter Homicide Detective Alice Madison is sent to the remote town of Ludlow, Washington, to investigate an unspeakable crime.
Together with her partner Detective Sergeant Kevin Brown and crime scene investigator Amy Sorensen, Madison must first understand the killer's motives…but the dark mountains that surround Ludlow know how to keep their secrets and that the human heart is wilder than any beast's.
As the killer strikes again Madison and her team are under siege. And as they become targets Madison realises that in the freezing woods around the pretty town a cunning evil has been waiting for her.
Amazon     Barnes and Noble     Goodreads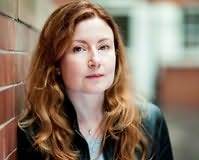 Author's Bio
Valentina Giambanco was born in Italy. She started working in films as an editor's apprentice in a 35mm cutting room and since then has worked on many award-winning UK and US pictures: from small independent projects to large studio productions. Valentina lives in London.
Her books were originally published under the name of V.M. Giambanco
My Review
5 stars
Ludlow, Washington is a small town that has just discovered the only doctor tied up in a burning car in the bad part of town. The small police force of three people has never dealt with a murder before. The Seattle police department sends in homicide detective Alice Madison, detective Kevin Brown and Amy Sorensen to help solve this crime. As soon as the three arrive they learn that this is going to be a lot more difficult than a normal case.
Small towns have their own politics, secrets, lacking facilities, and those that don't want to cooperate with outsiders. Thankfully the local police want to be trained since it becomes clear the killer is still out there and still killing.
At the same time we meet a fifteen year old boy, Samuel that is being abused by his father. When Samuel learns about the killer he starts to think that it could be his father. The story rotates around Alice and her team and Samuel until it comes crashing together.
This is a great mystery with some wonderful characters. Alice is a strong female that is quick witted and works well with Kevin and Amy. The fight with the small town mentality range true, I grew up in a small town and could see it portrayed well in the story. Of course I felt for Samuel, no kid should have to go through the abuse but he was willing to stand up and stop his father.
This is my first book from Valentina Giambanco. Although it is the fourth in the series I have no trouble hopping into it and understanding what was going on. I really enjoyed this story and will definitely be going back to catch up from the start.
I received a complimentary copy of this book. I voluntarily chose to read and post an honest review.
I would like to thank Quercus for the opportunity to read and share this book.