No Place Like Home by Rebecca Muddiman
What would you do if you came home to find someone in your house?
This is the predicament Polly Cooke faces when she returns to her new home.The first weeks in the house had been idyllic, but soon Jacob, a local man, is watching her.
What does he want and why is he so obsessed with Polly?
In a situation where nothing is what it seems, you might end up regretting letting some people in.
Amazon     Barnes and Noble     Goodreads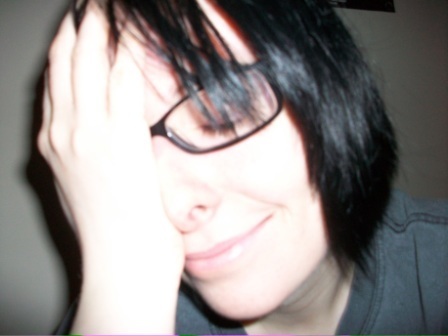 Author's Bio
My first novel, Stolen, was published in 2013 and was one of the winners of the first Northern Crime Competition.  I also won a Northern Writers' Time to Write Award in 2010 for the same book. My second novel, Gone, was released in January 2015 and my third, Tell Me Lies in March 2016, both by Mulholland. The fourth, Murder in Slow Motion, has just been released.
I'm currently working on a historical novel called Devotion which is based on the life of philosopher Peter Abelard.
I have a degree in Film and Media from the University of Sunderland and an MA in Creative Writing from Teesside University.  As I collect courses like other people collect stamps, I also have qualifications in Film and TV Production and Music Management, and have done several short courses including Crime Scene Investigation and Criminology.
I have lived and worked in Holland and London, and in 2002 I travelled around the USA on  Greyhound bus. One day I will write about that.
I also have two dogs – both lurchers – who are extremely naughty but extremely adorable too.
My Review
4 stars
Polly Cooke just moved into her own home. But she seems to be having a tough time recently. Her mother had a stroke and almost burned her house down so she is in a nursing home. Then Polly is being stalked by a former classmate. But the more you read then more you learn that there is way more to this story than first glance. The story bounces between the present and a couple weeks prior.
Polly was living with a couple other roommates when she meets up with Jacob. Even though we think Jacob is a stalker, there is so much more to this story and to say much about it kind of ruins the plot. I was very surprised by the direction the book took from near the beginning.
The one thing I admit that I had a hard time with was when the book was taking place. There are a couple times when you would shift between the past and present with no notice. It made following along not very easy and when the timelines converge things go a little wonky then too.
But this was a good book and one that will keep you on your toes. This is my first book from Rebecca Muddiman but it will not be my last.
I received a complimentary copy of this book. I voluntarily chose to read and post an honest review.
I would like to thank Bloodhound Books for the opportunity to read and share this book.