Deadly Payload (Rim Country Mysteries – 4) by Karen Randau
Dead birds raining from the sky. Poison in the water supply. Spies on the back porch.
A lifeless crow shatters the windshield as Rita Avery, her daughter-in-law, and her granddaughter arrive at Arizona's Rim Vista Park. Rita dodges bird carcasses on the road home, where she finds her husband Cliff and son Travis gravely ill from a mysterious pathogen with no cure.
The CDC assembles a team to create a cure, but Rita doubts it will arrive in time to rescue Cliff, Travis, and dozens of her friends and neighbors.
In a race to save her family, her community, and potentially thousands more Americans, Rita launches her own investigation. She partners with a certified herbalist and a homeless war veteran dubbed Crazy Mary.
But the more clues Rita uncovers, the deeper she finds herself in the middle of a ruthless plot that could unleash a wide-ranging American disaster. And the culprits aim to stop her at any cost.
Before it's too late for her loved ones, Rita must thwart the next attack on innocent civilians.
Murder, spine-tingling trips through Arizona's rugged wilderness, and callous spies determined to spread havoc – this isn't your average family outing!
Amazon     Barnes and Noble     Goodreads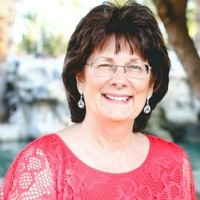 Author's Bio
A native of the southwestern U.S., Karen Randau has been writing and telling stories since elementary school. She holds a degree in journalism/public relations from The University of Texas at Austin and has enjoyed a long career in marketing communications.
In her work with an international non-profit, she has traveled to numerous developing countries, witnessing famines, violence, and hopeful people working to overcome abject poverty.
She loves fast-paced mysteries and thrillers, especially those with intricate plots, lots of action, and rollercoaster-like twists and turns.
My Review
5 Stars
As Rita Avery is on her way home with her daughter in law and granddaughter a bird falls from the sky and shatters her windshield. When husband and son are very sick. Others in the town are becoming sick and it looks like someone has poisoned the water. Even though the CDC step up to try to find a cure Rita knows that those she love won't survive long enough for that cure. So she steps up and with the help of a homeless vet and herbalist/nurse friend to find a cure for the illness and stop whomever started this whole mess.
Rita is a great lead character. She is strong and willing to do whatever it takes to care for those she loves. Even if that means tangling with a Russian spy. Plus it helps that she has a couple of the best sidekicks to help her the whole way.
Although this is my first book from Karen Randau and I am in love. The description is wonderful and I was quickly drawn into the story. I was left on the edge of my seat and blown away by the ending. This is a great story and although it is the fourth in the series I had no problem figuring out what was going on. Now I want to go back and catch up on what I have missed.
I received a complimentary copy of this book. I voluntarily chose to read and post an honest review.
I would like to thank JKS Communications for the opportunity to read and share this book.
An Interview with
KAREN RANDAU
This is the fourth book in your Rim County Mysteries series. Is it comforting to return to these characters?
Yes. I know my characters well and enjoy how I'm able to further develop them with each new book. Naturally, I must help my readers get to know them starting with whichever book they read first. I've included details from preceding books in each novel to help my readers to understand Rita and Cliff, their relationship, and how important family is to them.
Do you plan out a mystery before you start writing, or does it come to you as you write?
It's a combination. I start with an outline. Because I enjoy fast-paced books, I keep mind fast-paced. That means I often use up much of the outline earlier than I expected. Also, ideas come to me as I write, and I adjust accordingly. It's safe to say I know the basic premise and much of the plot. There are "plotters" (those who outline), "pantsers," (those who fly by the seat of their pants and write as it comes to them) and there are "planters" (those who outline and make adjustments as ideas come to them while writing. I'm the latter.
Did you do any research on outbreaks to prepare for Deadly Payload?
I did a lot of research to prepare for Deadly Payload, not so much on outbreaks as how my outbreak could happen and what would be the response. I researched different kinds of diseases, their progression, and the kinds of pathogens that could cause them. For this book, I also needed to research chemical warfare, terrorism, and spies. With the crazy things I research, I cringe each time I read that Google searches aren't private.
What books or authors inspire your work?
I enjoy the work of Hank Phillipi-Ryan and Jenny Milchman. Hank takes on the kinds of topics that interest me, and Jenny gets inside people's heads the way I want to.
How do you balance between making your books connect as a series and making sure new readers won't get lost?
I include references to past books in the series as a way of both helping to develop the characters for the current book and for explaining how Rita and Cliff got to where they are. Each of the books could be read as a standalone with well-developed characters, setting, and plot. If you read all books in the series, you'll have a deeper understanding of what makes the characters react the way they do, but you'll see a character arc in each of the books.
Are any of your characters based on real-life people?
All of my characters have traits of people I know, but none of them is completely one person familiar to me. Rita, the protagonist who narrates the books, has traits of me as well as traits I wish I had and others I'm glad I don't. The same is true for all of the characters.
How did your nonprofit work help shape your career as a writer?
My career as a writer started when I was in journalism school, and I've been writing ever since. Writing wasn't my main focus as I climbed up the corporate or nonprofit ladder, but I had writers reporting to me and did a lot of editing – so I was constantly improving my craft. When I told a co-workers about an idea floating around in my head, she suggested I had a novel in me that wanted out. I started attending novel-writing conferences and workshops to lean that craft (which is quite different than journalism). I've put some of my own experiences in my books. For example, in my first book, I made reference to how different life was for a woman from Honduras – something I knew because of my nonprofit work.
What are you working on now?
I'm working on a book about a woman who wakes up from a 20-year coma thinking she's 17, not 37. She will struggle first to get back in shape (learning martial arts in the process), but then she's going to set out to solve the mystery of who killed her parents and why – the event that put her in a coma.