BUBBA AND SQUIRT'S BIG DIG TO CHINA
by Sherry Ellis
LET THE ADVENTURE BEGIN …..
Squirt doesn't believe Bubba can dig a hole to China. But when the hole swallows them, the kids find themselves in Xi'an, China, surrounded by Terracotta Warriors.
It gets worse when the ghost of the first emperor of China appears. He tells them they can't go home until they find his missing pi. The kids don't know where to begin until they meet a girl and her grandmother who promise to help find the pendant.
Soon they realize they are being followed. And they are no closer to finding the missing pi. Will Bubba and Squirt ever make it back home?
 Amazon US   *   Amazon UK   *   Amazon CA   *   Barnes & Noble  *  BAM   * iTunes   *   Kobo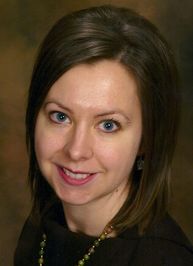 Author's Bio
Sherry Ellis is an award-winning author and professional musician who plays and teaches the violin, viola, and piano. When she is not writing or engaged in musical activities, she can be found doing household chores, hiking, or exploring the world. Ellis, her husband, and their two children live in Atlanta, Georgia.
Contact with Sherry on:
Twitter * Facebook * Goodreads * Blog
Website * Amazon Author Page
My Review
5 Stars
Bubba has a magic shovel and is digging a hole to China. His older sister, Squirt knows he can't dig to China and is in the process of telling him this when they fall into the hole and come out in China surrounded by Terracotta Warriors. If that is not creepy enough, the ghost of the first emperor of China charges them with finding his missing pi. The kids go on the quest for the pi, whatever that is, and find a girl and her grandmother to help them. But they have to be quick because they are not the only ones looking for the pi.
This is a great chapter book that speaks directly to kids as they read. You have a magical adventure which is going to teach kids about China. The story is well written and will appeal to kids and adults alike. I love how the story is told directly to the read from both Bubba and Squirt. It helps to draw you into the story.
This is the first book from Sherry Ellis that I have read but it won't be the last. If you are looking for a great story to entertain kids, look no further. I can't wait to read more from Sherry.
I received a complimentary copy of this book. I voluntarily chose to read and post an honest review.
I would like to thank MC Book Tours for the opportunity to read and share this book.