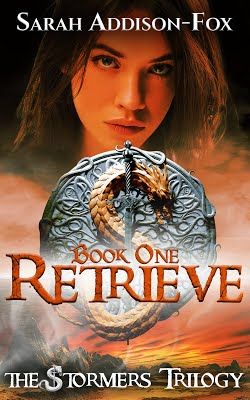 Date Published:
26 December 2018
Publisher:
Double Edged Sword Publishing
What if the job you took to stay alive might be what kills you?
Kade knows what it is to suffer. He knows what it's like to lose everything and everyone around him.
His job in a Stormer Unit guarantees not just his survival in the decimated country of Azetaria, but his sister Meg's. Even if it means facing the Numachi warriors baying for his blood, he'll do what it takes to keep her safe.
Hadley is alone and surviving the only way she knows how. By hiding where predators won't find her and scavenging enough just to keep her alive.
When desperation drives Hadley to search for her missing brother, she mistakenly accepts the offer of recruitment into the Stormer's camp, only to be partnered with Kade and sent as a scout into Numachi territory.
The intimidating young Stormer may just know where her brother has gone. But can they stay alive long enough to find him?
About the Author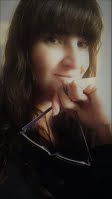 Sarah Addison-Fox is a New Zealand-born misfit who writes action-packed fantasy with a smattering of punch-ups, mega amounts of romance and a dash of family values. She has an astonishing amount of nail polish, has all her creative writing credentials shoved in a drawer somewhere, and has a husband who, after 28 years, can still make her blush. When she's not working on her multiple YA fantasy romance series' she can be found binge watching Mission Impossible movies, drinking lager and eating curry.
In this desert world, Azetaria we have the Stormer Unit, a team that goes out on various missions. Kade is a Stormer and is determined to do whatever it takes to keep his sister Meg safe. We also have Hadley who lost her brother and is all alone and can barely get by. She disguises herself as a boy and is hanging out the Stormer camp just trying to get some food until she is paired up with Kade to go on a mission.
Kade has issues with newbies and is not impressed to be going on such a dangerous mission with Hayden. Hayden has a fear of men, which I wish was further explained, but she is willing to do whatever it takes to get the job done. Although they start out at each other's throats they do start to care for each other.
I really enjoyed this story. The world is well written and draws you right into both Kade and Hayden's struggles. Kade is a strong fighter and I just loved following along in the various fight scenes that we find him in. Hayden is just trying to find her brother and survive. Although she has some issues and is really scared most of the time she still steps up and does what needs to be done.
Of course the book ends with one heck of a cliff hanger which just means that I will be getting the next book in the series ASAP. This is a great story and one that I recommend checking this book out.
I received a complimentary copy of this book. I voluntarily chose to read and post an honest review.
Enter for your chance to win a selection of Stormers swag, an artisan chocolate gift pack from New Zealand and a DVD copy of the movie that inspired The Stormers Trilogy, The Prince of Persia. All sent from New Zealand with a personal note to the winner.