One Last Prayer for the Rays by Wes Markin
DCI Michael Yorke faces his most harrowing case yet.
When 12-year-old Paul disappears from school, Yorke's only clue is a pool of animal blood. Fearing the worst, he turns toward the most obvious suspect, recently released local murderer, Thomas Ray.
But as the snow in Salisbury worsens, Ray's mutilated body is discovered, and Yorke is left with no choice but to journey into the sinister heart of a demented family that has plagued the community for generations. Can he save the boy? Or will the evil he discovers changes him forever?
One Last Prayer for the Rays introducing DCI Michael Yorke.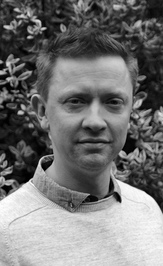 About the Author
Wes Markin is a hyperactive English teacher, who loves writing crime fiction with a twist of the macabre.
Having released One Last Prayer for the Rays he is now working on the second instalment of DCI Michael Yorke's wild ride, The Repenting Serpent. He is also the author of Defined, a prequel to his DCI Yorke novels, which takes the reader back to his blood-soaked university days.​​
​Born in 1978, Wes grew up in Manchester, UK. After graduating from Leeds University, he spent fifteen years as a teacher of English, and has taught in Thailand, Malaysia and China. Now as a teacher, writer, husband and father, he is currently living in Harrogate, UK.​
My Review
5 Stars
We start this story out with a murder. Then we jump to a twelve year old boy disappearing from school with no trace but a pool of animal blood. Detective Michael Yorke is looking into the disappearance and is going to have to bite the bullet and go talk to the notorious Ray family. The Ray's are well known and not in a good way. But then Thomas Ray is murdered and Yorke has to look into this killing also. How are Thomas's death and Paul's disappearance linked?
We start this story at a run. Then you meet the Ray's. This family is seriously messed up. A murderer, a psycho, and so much more. Thomas' death could have come from anyone. It's not like there is not a list of people that would rather him be on the underside of the grass. The police had their hands full trying to save Paul and catch the killer.
I loved this story. There was action right from the start. I didn't like any of the Rays. I did feel for Paul's disappearance but wonder if he is set to turn out just like the rest of the family. DCI Yorke was a great character the kept me engaged throughout the story. I was cheering for him and hoping that things would work out in the end.
This is a great thriller and one I recommend checking out. This is an amazing first book and I cannot wait to get my hands on the next DCI Yorke story!!
I received a complimentary copy of this book. I voluntarily chose to read and post an honest review.
I would like to thank Rachel's Random Resources for the opportunity to read and share this book.