Today I have two books from Peter May to share.
The Man with No Face
There are two men on their way to Brussels from the UK: Neil Bannerman, an iconoclastic journalist on Scotland's Daily Standard whose irate editor wants him out of the way, and Kale—a professional assassin.
Expecting to find only a difficult, dreary political investigation in Belgium, Bannerman has barely settled in when tragedy strikes. His host, a fellow journalist, along with a British Cabinet Minister, are discovered dead in the Minister's elegant Brussels townhouse. Apparently they have shot each other. But the dead journalist's young autistic daughter, Tania, was hidden in a closet during the killings, and when she draws a chilling picture of a third party—a man with no face—Bannerman suddenly finds himself a reluctant participant in a desperate murder investigation.
As the facts slowly begin to emerge under Bannerman's scrutiny, he comes to suspect that the shootings may have a deep and foul link with the rotten politics that brought him to Brussels in the first place. And as Kale threatens to strike again, Bannerman begins to feel a change within himself. His jaded professionalism is combining with a growing concern for the lonely and frightened Tania, and a strong attraction for a courageous woman called Sally, to draw him out of himself and into the very heart of a profound, cold-blooded, and infinitely dangerous conspiracy.
Amazon     Barnes and Noble     Goodreads
My Review
5 Stars
With a new editor at the Scotland's Daily Standard, Neil Bannerman has been sent off to Brussels to follow the political issues. Neil is staying with a British Cabinet Minister, Tim Slater, and his autistic daughter Tania. Neil spends the night out but returns to find Tim and the minister dead. It looks like they killed themselves until they find Tania hiding and traumatized. But what she draws, a man with no face killing the two men, encourages Neil to go against the police to find this killer. But Neil is soon going to find this involves so much more than the simple murder of two political officials.
This story takes place in the 70's and I love the actual investigating that we don't see as much with today's technology. Neil has a history that has followed him to Brussels but watching him interact with Tania shows that his history is not his true self. I admit that I don't really know the political history of Europe during this time period but I do see things that are happening today in this story.
I really enjoyed this read, it is a great thriller and one that I recommend checking out. This was a book that Peter May wrote earlier in his career and has revised a couple things. It's a captivating read and one that I strongly recommend you check out.
The Killing Room (The China Thrillers – 3)
Peter May's thrilling new China novel brings together Beijing detective Li Yan and American pathologist Margaret Campbell for the third time.
When the mutilated and dismembered bodies of eighteen women are discovered in a mass grave in Shanghai, Li is sent to establish if the corpses are related to an unsolved murder in Beijing, and he finds the most horrifying catalog of killings ever uncovered in the Middle Kingdom.
Once more, Margaret is unsure of her mercurial relationship with Li, and if it will threaten their professional collaboration. Having just suffered the heartbreak of burying her father, she arrives in Shanghai to find any partnership with Li threatened by another woman named Mei-Ling. Born in the Year of the Tiger, Mei-Ling seems to have her claws firmly fixed in Li. How can Margaret, a mere "foreign devil," compete with Mei-Ling, the deputy head of Shanghai's serious crime squad?
Faced with the grisly proposition that the murdered women have been subjected to "live" autopsies, the three soon realize they are tracking a monster of inhuman capacity. The closer they get to this ruthlessly cold-blooded killer, the closer they come to realizing their own personal nightmares.
Peter May combines edge-of-the-seat suspense and a brilliantly evoked picture of modern China to create an unstoppable thriller.
Amazon     Barnes and Noble     Goodreads
My Review
4 Stars
A woman's body has been found and forensics points to her being autopsied while alive. Lin Yan is called in to investigate. Then a mass grave is discovered with the remains of an additional 18 women that seem to have gone through the same treatment. Lin travels to Shanghai to find out if the two cases are related. There he is paired up with the lead detective Mei-Ling. But when Margaret Campbell is flown back to help with the pathology sparks start to fly between her and Mei.
I have mixed feelings about this book. I really enjoyed the mystery. It was gruesome and touches on the Chinese one child policy. I can understand how this would lead women to do what they felt they had to do. I also enjoyed the country and culture although some parts of the political aspect was frustrating with the investigation.
Now on to the relationship issues. I'm sorry to say but his brought the story down. I am not one for love triangles especially ones like this. The drama got to be more of an annoying distraction than anything that would enhance the story. But this is something that I can't stand so I'm sure I'm just reading too much into it.
Over all this is not a bad story. I loved the setting and the mystery. I will read the next book because I'm curious to see where Peter May is going to take this series next. It's definitely one worth checking out.
I received a complimentary copy of these books. I voluntarily chose to read and post honest reviews.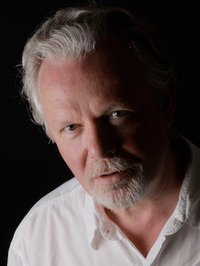 About the Author

Peter May is the multi award-winning author of:
He has also had a successful career as a television writer, creator, and producer.
One of Scotland's most prolific television dramatists, he garnered more than 1000 credits in 15 years as scriptwriter and script editor on prime-time British television drama.  He is the creator of three major television drama series and presided over two of the highest-rated serials in his homeland before quitting television to concentrate on his first love, writing novels.
Born and raised in Scotland he lives in France.
After being turned down by all the major UK publishers, the first of the The Lewis Trilogy – The Blackhouse – was published in France as L'Ile des Chasseurs d'Oiseaux where it was hailed as "a masterpiece" by the French national newspaper L'Humanité.  His novels have a large following in France.  The trilogy has won several French literature awards, including one of the world's largest adjudicated readers awards, the Prix Cezam.
The Blackhouse was published in English by the award-winning Quercus (a relatively young publishing house which did not exist when the book was first presented to British publishers).  It went on to become an international best seller, and was shortlisted for both Barry Award and Macavity Award when it was published in the USA.
The Blackhouse won the US Barry Award for Best Mystery Novel at Bouchercon in Albany NY, in 2013,
Entry Island won the Deanston Scottish Crime Book of the Year 2014 and the ITV Specsavers Crime Thriller Club Best Read of the Year 2014.
I would like to thank Quercus for the opportunity to read and share this book.