The Friendship Key to Lasting Peace, United Communities, Strong Relationships, Equality, and a Better Job
By Winfried Sedhoff
We all yearn for a deeply satisfying life filled with meaning, purpose, peace, and security. In this disaffected world we seek a sense of belonging; to be accepted and loved for who we are.
The Friendship Key to Lasting Peace, United Communities, Stronger Relationships, Equality, and a Better Job! author, family physician and counsellor, Dr. Winfried Sedhoff reveals how friendship empowers us to achieve such meaning, and by doing so reconnect with, and ultimately, change the world.
But first this pivotal book maps the disconnection. Dr. Sedhoff gently reveals how we lost sight of close personal connection; what made competition more important than uniting as friends; why we'd rather keep up with the Jones's and the ruthless pursuit of often-insatiable lusts than support and care for one another. He reminds us of the inevitable personal, social, and global devastation when we no longer prioritize and value being friends. Outlining why friendship is critical.
Blending elements of Dr. Sedhoff passions for history, tribal society, ethnology, psychology, and self-understanding we are offered a tool-chest brimming with simple, practical, steps to help us prioritize and build friendships, be liked, strengthen the depth and quality of our relationships, increase business success to global standards, eliminate bullying, prejudice and hate, uniting communities, and restoring governments to the people – finally ridding them of corruption.
As our own lives are transformed we automatically become powerful instigators of immense positive social and global change; the creators of a satisfying peace potentially spanning generations.
The life we long for is at our fingertips. This book outlines the tools we need to grasp it.
Amazon     Barnes and Noble     Goodreads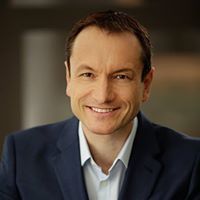 About the Author
In his early 20's Dr. Sedhoff faced a life-threatening personal crisis that sent him into self-imposed isolation. Over a 12-month internal quest he discovered not only answers to his crisis, but uncovered a sense of genuine self, a journey he documented in his first book A Balance of Self: A New Approach to Self Understanding, Lasting Happiness and Self-Truth. His books convey his passion for history, tribal society, ethnography, psychology, and self-understanding. All of this to prevent us from making the same mistakes over and over. Showing how when we look back in history, reflect, we can prevent old and new mistakes from happening again and again.
I would like to thank Sherri Rosen Publicity for the opportunity to share this book.