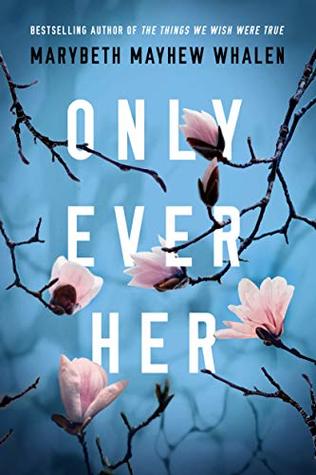 Only Ever Her by Marybeth Mayhew Whalen
It was to be the perfect wedding—until the bride disappeared.
Annie Taft's wedding is four days away, and it will be one of the grandest anyone can remember in her small South Carolina town. Preparations are in order. Friends and family are gathering in anticipation. Everything is going according to plan. Except that Annie herself has vanished. Did she have second thoughts?
Or has something much worse happened to the bride-to-be?
As the days pass, the list of suspects in her disappearance grows. Could it be the recently released man a young Annie misidentified as her mother's killer? Could it be someone even closer to her?
While her loved ones frantically try to track her down, they're forced to grapple with their own secrets—secrets with the power to reframe entire relationships, leaving each to wonder how well they really knew Annie and how well they know themselves.
Amazon     Barnes and Noble     Goodreads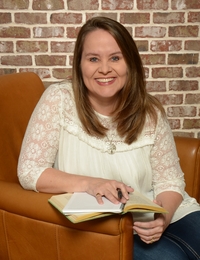 About the Author
Marybeth Mayhew Whalen is the author of When We Were Worthy, The Things We Wish Were True and five previous novels. She speaks to women's groups around the US. She is the co-founder of the popular women's fiction site, She Reads. Marybeth and her husband Curt have been married for 26 years and are the parents of six children. The family lives in North Carolina. Marybeth spends most of her time in the grocery store but occasionally escapes long enough to scribble some words. She is always at work on her next novel.
My Review
3 Stars
Annie Taft is the small town celebrity. She is found as a child wandering the town of Ludlow, her mother having been murdered. Because of this everyone in town has helped her grown up to be a beautiful woman. She is about to be married in the wedding of the century when a couple days before she disappears. This coincides with the release of Cordell Lewis, the man sentenced for murdering Annie's mother. At first Annie's aunt Faye and cousin Clary think it's just because of Cordell's release. But as the days go on they start thinking that something may seriously be wrong.
This story is more about the connections between the characters than the thriller that I thought it was going to be. Although we start the story from Annie's point of view after she disappears we bounce around several people that had me disoriented. There was almost too much happening that kept me from really getting into the story.
This is not a bad story, just not one that I could really get into. But then again I'm thinking of a thriller not a contemporary story. It's definitely one to check out. Just because it wasn't my thing doesn't mean that someone else won't just love the story.
I received a complimentary copy of this book. I voluntarily chose to read and post an honest review.
I would like to thank Little Bird Publicity for the opportunity to read and share this book.