The Poison Thread by Laura Purcell
A thrilling Victorian gothic horror tale about a young seamstress who claims her needle and thread have the power to kill
Dorothea Truelove is young, wealthy, and beautiful. Ruth Butterham is young, poor, and awaiting trial for murder.
When Dorothea's charitable work brings her to Oakgate Prison, she is delighted by the chance to explore her fascination with phrenology and test her hypothesis that the shape of a person's skull can cast a light on their darkest crimes. But when she meets one of the prisoners, the teenaged seamstress Ruth, she is faced with another strange idea: that it is possible to kill with a needle and thread–because Ruth attributes her crimes to a supernatural power inherent in her stitches.
The story Ruth has to tell of her deadly creations–of bitterness and betrayal, of death and dresses–will shake Dorothea's belief in rationality, and the power of redemption. Can Ruth be trusted? Is she mad, or a murderer? The Poison Thread is a spine-tingling, sinister read about the evil that lurks behind the facade of innocence.
Amazon     Barnes and Noble     Goodreads
About the Author
Laura Purcell is a former bookseller and lives in Colchester with her husband and pet guinea pigs.
Her first novel for Raven Books THE SILENT COMPANIONS won the WHSmith Thumping Good Read Award 2018 and featured in both the Zoe Ball and Radio 2 Book Clubs. Other Gothic novels include THE CORSET (THE POISON THREAD in USA), BONE CHINA and THE SHAPE OF DARKNESS (2020)
Laura's historical fiction about the Hanoverian monarchs, QUEEN OF BEDLAM and MISTRESS OF THE COURT, was published by Myrmidon.
My Review
4 Stars
This is the story of two women from opposite social standings. Dorothea Truelove is a good girl but unmarried at 25 with a passion for phrenology. She finds herself at the newly constructed Oakgate Prison where she is studying murders for the phrenology and comes across a sixteen year old girl that believes her sewing holds a supernatural power.
Ruth Butterham grew up rough and has faces may hardships in her short life. Her mother came from status but gave it up for the love of an artist. Times were rough and hard and when it was discovered that Ruth was a better embroider than her mother she was put to work to feed the family.
I really enjoyed The Silent Companions and was excited to see what Laura Purcell would come up with next. This is a great study in the differences between social classes. Dorothea, Dotty, seems to have it all and can do as she pleases when it comes to her life. Sadly her hardest decision is should she marry the man her father approves of or the policeman she loves and loose her social standing.
Ruth on the other hand has had to struggle to survive from an early age with numerous hardships. This part broke my heart seeing the things she had to endure in her young life. But I found it interesting how she believes her sewing is related to the murders. I didn't realize that there was so much superstitious beliefs about sewing and added another dimension to this story.
I think this is a great read with a surprising ending. There were some parts that the narration took over but this is a gothic story. There were other parts where the people in the story got a bit over whelming and distracting too. But overall I really enjoyed this book and recommend those that like gothic thrillers check it out.
I received a complimentary copy of this book. I voluntarily chose to read and post an honest review.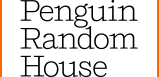 I would like to thank Penguin Random House for the opportunity to read and share this book.