Code of Rainbow by Weiqi Wang
Soaring Flame and the Dragon-transcending Magimal (Book 1)
Some say this book has a Harry Potter feeling, but it's a completely novel story and unique magic world. The world is beautiful because it's full with magic elements of seven types, each in a designated color – just like the rainbow code! That said, those colors could only be seen by some special eyes, such as Soarame's!
Many animals in this world possess magic power, so they were called "magimals." A well-known example is dragons, and we all know how strong they are. However, they are still not the most powerful kind of magimals, because each type of magic has a king kind – and never underestimate a magimal just because it looks cute and little!
Amazon     Barnes and Noble     Goodreads
My Review
4 Stars
Soarame has humble beginning and a special ability to see magic. When the wizard Scankeen comes to town he rents a room from Soarame's father and learns of Soarame's abilities. Scankeen stays with Soarame for many years training him and then sends him to the Institution of Libral. Thus beginning Soarame's learning how to use his abilities, meeting other students and magimals, and starting his adventures.
This is a wonderful, magic filled story about Soarame. He has some serious abilities that can be used for good and just as easily corrupted for darkness. Although a bit naïve to the world he still has a good heart and an eagerness to learn.
I admit that I did have a hard time starting this story. The narration was a little clunky and made trying to sort out the information dump a little challenging. But once everything gets laid out the story started to flow. This is when I really got engrossed in the tale and wanted more.
This is the first book in the series and I am very excited to see where the story goes from here.
Ancient Barons and the Returned Assassin (Book 2)
Two years after the MagiMax incident, everything seemed to be peaceful. Until one day, Soarame and his friends received a threat from an unknown person, who they suspected to be Max. At the same time, they realized that Rodka had been badly injured by the same person and since then missing. The friends thus must do something to help him, but they were no more than a group of school teens without enough power. What could they do to help their friend – and do it without leaving the campus?
Fortunately, there was a solution! Carrying the hope, Soarame and his friends started making their best efforts in different ways. But to their greatest astonishment, someone had been watching them all the time…
Amazon     Barnes and Noble     Goodreads
My Review
4 Stars
It has been a couple years since the last book. Soarame and his friends have grown. Things that were alluded to in the first book are now a reality and overall Soarame's world is progressing nicely. But then the friends receive a threatening note regarding Rodka, who has graduated. Soarame wants to go save Rodka but he also wants to finish his schooling and learn more about his family.
I liked how we see the friends a few years older. I admit a note in the story would have made this transition a lot more smoothly. I enjoyed catching up with Soarame and his friends and seeing how things have changed since we last saw them. Of course now we can dive into the story more and it is clear that this book is not as innocent as the first book with more language and bloody fighting.
I do have to say that I like the magic elements; this is a fresh take on magic. I do like the combination of science and magic although it still feels a little rough. I loved seeing the Dragons and Empires idea coming to life in this book.
This is a great continuation of the series although I recommend reading them in order. I don't think you would have a hard time jumping into this story but there is so much more to this book when you read it as a series.
Code of Rainbow: Legends of Azure and the Masked Planet (Book 3)
Due to a shocking discovery, Soarame now has to undertake a new dangerous journey with his friends. He must cross the largest, most deadly ocean in the world. Battling more powerful, evil wizards, he was forced to escape underwater, and stay in the bottom of the ocean for weeks. But how could a teenage boy survive underwater, especially that there were lethal creatures down there? And what further perils are waiting for him, if he really survives?
My Review
5 Stars
Soarame is looking for Filton and learns that the Astandos group he embarrassed on his first day of school may have run across Filton. Soarame is off to find Filton and save him but is ambushed. Soarame hides at the bottom of the Azure Sea. He has been there for a while and has learned that underwater is just as dangerous as above.
I have to say that I think this is the best book of the series so far. We are finally getting to see more of this world as Soarame is on his quest. I love the various locations and the people that Soarame meets on his quest. But as Soarame searches for Filton he starts to learn more about himself and his own past.
I have come to love this world. Soarame is a great character and is determined to find Filton. His quest takes him to new lands and into confrontations with new and very dangerous creatures and people. I had a hard time putting down book three since I just had to know what was going to happen next. I can't wait to get my hands on book four.
I received a complimentary copy of this series. I voluntarily read and chose to post honest reviews.
A Bit About Weiqi
While people may think "magic fantasy authors" are opposite to "scientists", Weiqi Wang preserves his own opinions. As a D. Phil graduated from Oxford University, Weiqi loves to be both. After all, philosophy is to explain the world; some choose to use scientific languages, some put it also in fantasy.
This fantasy series is aimed at bridging magic fantasy with sci-fi, as a pioneer in this unique direction. It will show an immense magic world that may seem similar to that in a "pure" magic fantasy in the beginning, but become fundamentally different as the story goes on – more and more sci-fi elements will get into play!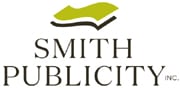 I would like to thank Smith Publicity and the Author for the opportunity to read and share this series.