Babylon Twins by MF Gibson
Meet Cloe and Elizabeth Yetti: antisocial, semi-homicidal eighteen-year-old twins casually surviving the AI apocalypse. Ten years ago, a powerful machine intelligence unleashed a nanoengineered superdrug on humanity. Civilization is now a collection of mindless addicts confined to automated treatment centers that tower over drone-dominated cityscapes. Having escaped and grown up in the forests of Northern California alongside their younger brother and brilliant scientist/survivalist mother, Clo and El stayed safe while society collapsed around them.
But when a mysterious stranger and a demonic woodland creature appear and threaten their family, the twins are drawn back to a disintegrating, drug-addled San Francisco. There, biomechanical gods and monsters vie for control of what's left of humanity's consciousness. Armed with only a knife, an old hunting rifle, and their secret, cryptophasic twin language, Clo and El realize that surviving the apocalypse was just the beginning—now they've got to face it head-on.
The first book in the Babylon Twins trilogy, this epic adventure takes readers on a journey filled with sci-fi spectacle and darkly humorous twists and turns, not to mention some good old-fashioned butt-kicking.
Amazon     Barnes and Noble     Goodreads
About the Author
F. Gibson is a writer and former actor, director, documentary filmmaker, producer, head of product at a tech start-up, and frozen-fish chopper at the marine mammal rescue center. He grew up in San Francisco and takes inspiration from his city and the changes it has undergone over the years. He still lives in his hometown, now with his Westie and two children.
My Review
3 Stars
Ten years earlier the AI apocalypse happened. A nanoengineered superdrug was released on civilization creating mindless drones confined to treatment centers. Cloe and Elizabeth Yetti's mother was a scientist and survivalist and took the girls and their younger brother to the woods of Northern California to escape. That lasted ten years until one day they meet Santa Clause and things go sideways. Clo and El go to San Francisco to face the apocalypse.
Since I am a sucker for a good dystopian/apocalypse story I was hooked from the book blurb. But that is where things started to go sideways. Clo and El are not really fleshed out with some annoying habits that didn't really make me care what happened to them. I thought that the superdrug was a good idea but the more you read the plot gets rather convoluted and confusing.
I see that some people really enjoyed this story and I will admit that I thought the basic idea was a good one; it got me wanting to read this book. But in the end I found it was not what I expected and not for me.
I received a complimentary copy of this book. I voluntarily chose to read and post an honest review.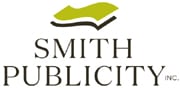 I would like to thank Smith Publicity for the opportunity to read and share this book.