An Encyclopedia of Tolkien by David Day
A comprehensive, illustrated guide to the history, lands, and inhabitants of Middle-earth.
The fantasy world of J. R. R. Tolkien's Middle-earth contains a rich assortment of people, cities, and creatures—as well as a deep, intertwined history that spans thousands of years. In this beautifully illustrated, leather-bound volume, best-selling author and Tolkien scholar David Day presents four decades of research and writing on the lands and inhabitants Middle-earth. Sections of this A-to-Z dictionary are devoted to discussion of the battles, history, beasts, and heroes of Tolkien's stories, and are accompanied by black-and-white illustrations. This comprehensive volume on Tolkien's world also includes an appendix of three primary legends that served as sources for Tolkien's creations—the Volsunga saga, the Nibelungenlied, and Richard Wagner's Ring Cycle—and more than 200 black-and-white illustrations.
Amazon     Barnes and Noble     Goodreads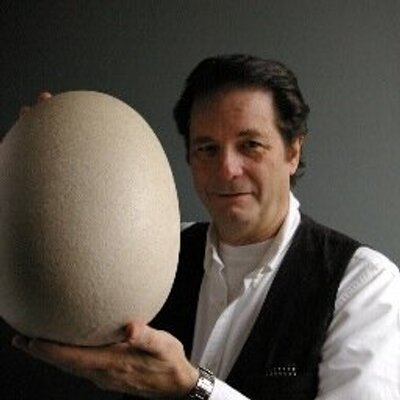 About the Author
David Day (b. 14 October 1947 in Victoria, British Columbia) is a Canadian author of over forty books: poetry, natural history, ecology, mythology, fantasy, and children's literature. Internationally he is most notably known for his literary criticism on J. R. R. Tolkien and his works.
After finishing high school in Victoria, British Columbia, Day worked as a logger for five years on Vancouver Island before graduating from the University of Victoria. Subsequently he has travelled widely, most frequently to Greece and Britain.
Day has published six books of poems for adults and ten illustrated children's books of fiction and poetry. His non-fiction books on natural history include The Doomsday Book of Animals, The Whale War, Eco Wars: a Layman Guide to the Environmental Movement, Noah's Choice and most recently Nevermore: A Book of Hours – Meditations on Extinction (2012).
His Doomsday Book was a Time Magazine Book of the Year and became the basis for the 100 part animated-short TV series "Lost Animals of the 20th Century".
David Days best-selling books on the life and works of JRR Tolkien include: A Tolkien Bestiary, Tolkien: the Illustrated Encyclopedia, Tolkien's Ring, The World of Tolkien and The Hobbit Companion.
Day's Tolkien's Ring was illustrated by academy award-winning artist Alan Lee, as was Castles, The Animals Within, Gothic and Quest For King Arthur.
My Review
5 stars
This is the go to book for anything Tolkien. When I first received the book I instantly fell in love with the leather cover and gold edged pages. But I was completely blown away when I opened the book and started reading selections here and there. This is an extensive look into the world of Tolkien punctuated with beautiful artwork.
I am just an amateur when it comes to Tolkien, I have read The Hobbit and The Lord of the Ring series but that is where my knowledge ends. I started reading the encyclopedia by referencing a couple of the names that popped out to be from the books. But it was quickly apparent that there is so much more to Tolkien's world.
Needless to say I started really reading this book. I admit I jumped around to the different names that were associated with the last passage that I read then I filled in the spaces in between. Now I can't wait to go back and read the four books again any anything else that I have missed from Tolkien's world.
This book would be an amazing addition to anyone's shelves and the perfect gift for any Tolkien lover or soon to be lover. All I can say is get this book!!
I received a complimentary copy of this book. I voluntarily chose to read and post an honest review.
I would like to thank Media Masters Publicity for the opportunity to read and share this book.