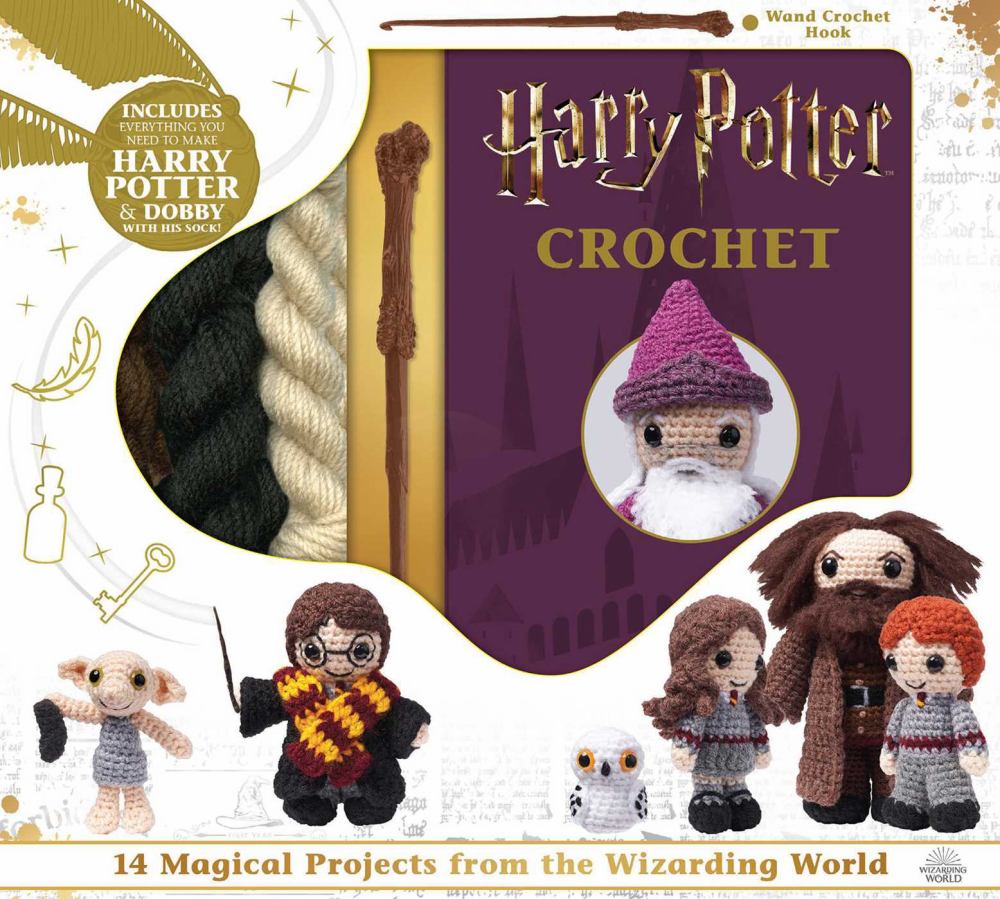 Harry Potter Crochet Kit by Lucy Collin
Create adorable yarn figures of "the boy who lived" and his friends with a 76-page instruction book featuring step-by-step instructions to make 12 amigurumi dolls, including Harry, Hermione, Ron, Dobby, Hagrid, Dumbledore, Snape, Hedwig, Voldemort, McGonagall, Ginny, the Sorting Hat, Norbert the Dragon and other fun fan favorites All the materials you need to make Harry Potter and Dobby (with his sock!) are included: yarn, stuffing, needle and thread, safety eye beads, and a special crochet hook shaped like Harry's wand. Full-color photos will ensure your projects turn out completely enchanting.
Amazon     Barnes and Noble     Goodreads
About the Author
Lucy Collin learned to crochet as a child, taught by her grandmother. But it wasn't until she had children of her own and discovered she could use her slightly rusty crochet skills to create amigurumi characters and cute toys that her obsession was born. Nine years later, Lucy has combined her passion for designing creatures and characters with her love of science fiction and fantasy. She has published patterns in magazines such as Inside Crochet and Crochet Gifts and created the patterns for the book Hollywood Crochet. Lucy Collin lives in West Sussex, England.
My Review
4 stars
This is a cute little crochet kit that lets you make two of the Harry Potter characters. The book in the kit gives great instructions on how to crochet and gives you patterns to make fourteen Harry Potter characters. The kit contains the materials to make Harry and Dobby.
The book gives great instructions on how to crochet although it might seem difficult for beginners. There is no real direction with how to end a row. Do you keep crocheting around or join the rows?
I have two complaints about this kit, the wand crochet hook was difficult to use for me so I ended up using one of my aluminum hooks. I also had one heck of a time working with the yarn, especially to longer colors.
Over all this is a really good kit. It might be changing for new crocheters but you have some wonderful patterns to make. I will admit that my complaints are very minor and stem from my personal preference when I crochet. But I recommend checking out the kit is you like Harry Potter or if you like crocheting little figures.
I would like to thank Medial Masters Publicity for the opportunity to read, create, and share this kit.
I would like to thank Media Masters Publicity for the opportunity to read, create, and share this kit.