Author: Caryn Larrinaga
Narrator: Jessica McEvoy
Length: 9 hours 53 minutes
Series: The Soul Searchers Mysteries, Book 2
Released: May 14, 2020
Publisher: Twisted Tree Press
Genre: Supernatural Cozy Mystery

---

Mackenzie Clair finally has this whole ghost-hunting psychic thing figured out. The Soul Searchers are a hit, she's got pet-parenting down, and she even has a plan to banish the poltergeist running amok at a lakeside cabin. Best of all, Donn's Hill feels like home. But not everyone loves the town as much as Mac. A world-famous paranormal debunker thinks the psychics in Donn's Hill are lying about their abilities. His determination to destroy the Soul Searchers threatens Mac's livelihood, and when a killer strikes, the sheriff's suspicions threaten her freedom. Mac needs all the help she can get to find the real murderer and clear her name… even if that help comes from beyond the grave.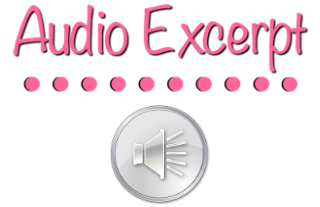 Caryn Larrinaga is a Basque-American mystery and horror writer. She has been a Dragon Award finalist and won multiple awards for her work, including the League of Utah Writers Silver Quill (Donn's Hill, 2017) and the Cat Writers Association Certificate of Excellence (Donn's Legacy, 2020). In 2021, she was named Writer of the Year by the League of Utah Writers. Watching scary movies through split fingers terrified Caryn as a child, and those nightmares inspire her to write now. Her 90-year-old house has a colorful history, and the creaking walls and narrow hallways send her running (never walking) up the stairs. Exploring her fears through writing makes Caryn feel a little less foolish for wanting a buddy to accompany her into the tool shed. Caryn lives near Salt Lake City, Utah, with her husband and their clowder of cats. Caryn is an active member of the Science Fiction and Fantasy Writers of America, the Cat Writers Association, the League of Utah Writers, and the Utah Chapter of the Horror Writers Association.
Between peddling video games and teaching yoga in her home state of Arizona, Jessica McEvoy attempts to conduct a career as a professional voice actress. This, however, is moderately undermined by the fact that she records in a dimly lit closet with her microphone balanced on a stack of old board games (Junior Scrabble and Powerpuff Girls Monopoly form a strong foundation), but she hopes that no one holds that against her. Though her main work consists of narrating audiobooks, her first dive into the voice world was through the NoSleep podcast after answering a post from the LibriVox forums. Having been raised on horror movies and scary stories, she was beyond excited to be able to work on the show. Many stories, tortured screams, deranged villains, and creepy little girl giggles later, Jessica hopes to work on the podcast for seasons and seasons to come.

Q&A with Striker the cat
What is your full name? Do you have a nickname (if so, who calls you this)?

Striker Clair. Mac sometimes calls me "my cat" in front of other humans, which is hilarious.

Where do you live now, and with whom? Describe the place (home and location) and the person/people you live with.

Mac found me a really nice, warm, cozy apartment in a big yellow house not too far from Main Street in Donn's Hill. There's a great big tree right by the window, so I can climb up and down whenever I want. My favorite part about it is this cushy bench that runs along the inside of a round turret; it's sunny there for most of the day and it's a great place to nap. Usually I sleep in the soft bed Mac bought me though; she's pretty warm so I let her share it with me.

What is your job?

I'm in charge of security for a TV show called the

Soul Searchers.

I travel with the team when they're filming and make sure no mice or birds interfere with anything. If a ghost shows up, I keep Mac safe. She's really important. You know… to the show.

Sometimes I help my friend Graham sell his sculptures at the Afterlife Festival. He always sells way more when I'm around!

What do you consider your greatest achievement so far, why?

I'm really proud of how far Mac has come since I've been taking care of her. When we first met, she was so lost. She didn't even have a home. Now I make sure she's happy and healthy, and she's really thriving. It's great to see!

Do you have a motto? If so, what is it?

"A treat in the hand is worth two in the bag." Also, "Give me the bag."
https://open.spotify.com/playlist/496SXt6tY2sJEwek3290ab

It's been about one year since Mac Clair discovered that she is a psychic. Her job with Soul Searchers is going well and her relationship with Graham is going well. But when famous debunker Raziel sets his eyes on the Soul Searchers things are going to get heated. But Mac discovering another dead body puts her in the person of interest's category again.
Mac is also up against a powerful ghost that directs her to a dybbuk box. The discovery of this book seems to put a curse on Mac and her friends. As everything seems to be crashing down around her it's up to Mac to find the truth and learn to ask for help.
I really like this series and I think Jessica McEvoy breathes life to the characters and the story. Things seem to be going so well for the Soul Searchers and Mac. But this is going to change quickly. A séance brings a new and powerful spirit to Mac's attention, and it seems he likes to follow her around. He also gets her mixed up with a cursed object that seems to be breaking up her life.
I enjoyed how things are going to Mac, but I did get frustrated by her naivety. I understand she wants to think the best of people, but it almost gets her killed. I still say Striker is my favorite character, but I have a soft spot for torties. Thank goodness she is there to guide Mac to what is under her nose.
I'm kind of torn on the ending. I understand how this is going to progress, but I worry about how this is going to work out in the next book. I guess I just need to read it to see.
If you are looking for a good, cozy, paranormal mystery you need to check this series out. Although you could start with this book, I would recommend starting at the Donn's Hill so you don't miss anything.
I received this audiobook as part of my participation in a blog tour with Audiobookworm Promotions. The tour is being sponsored by Caryn Larrinaga. The gifting of this audiobook did not affect my opinion of it.

Plugging you into the audio community since 2016.
Sign up as a tour host here.