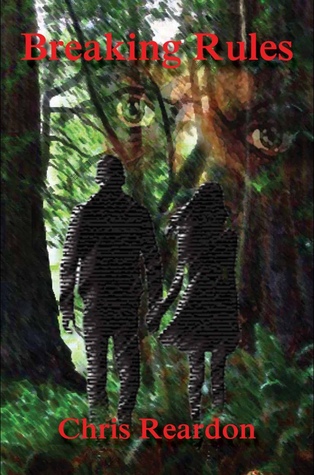 Breaking Rules by Christopher Reardon
(Excerpt from Goodreads) Salina has a tiny problem with her ego. She does whatever she wants, whenever she feels like it. As long as everything works out for her, there's no harm done. That's at least what she thinks until she starts messing up real people.
It was just supposed to be for fun. Everyone would go back to normal. Little does she know, breaking the law has some serious consequences.

Arguing 6th graders Kenny and Trish set Salina off. She's had it with their attitudes, and believes she should get involved. After all, they need to change. The spoiled brats will get a reality check. Salina always gets what she demands.
Why should this time be any different?
My Review
4 stars
Salina is a young witch that has an issue with rules, namely that she breaks them all the time. Kenny and Trish and walking home from school and talking about their summer plans. Trish is happy staying in town but Kenny loudly protests how boring it's going to be. When she spies Kenny and Trish bickering she decides to "help" Kenny's bad attitude. Salina brings both kids to her realm. She ties up Trish as a reward for Kenny and sends Kenny on a Lift Quest to teach him a lesson. But Salina gets caught and has no remorse until she learns the fate for Kenny and Trish.
This is a short novella and a great story to teach morals. Kenny learns a great lesson about appreciating what is around you. Trisha learns the hard lesson about wishing people would change. But Salina only cares the she learns Kenny and Trish will be punished. I don't really feel that she got anything from this lesson or the consequences of her actions.
I think this is a good book for kid grade readers. I great learning lesson type story that will appeal to the fantasy lovers.
To purchase Breaking Rules make sure to check out Amazon, Goodreads, and Christopher Reardon's website.
I received Breaking Rules a long time ago for free from the author in exchange for an honest review.