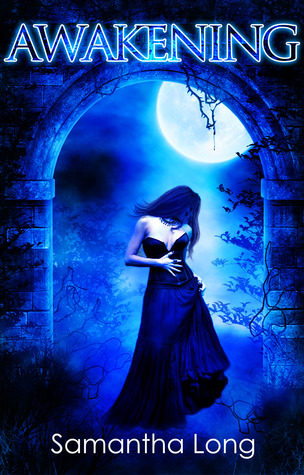 Awakening (Guardian – 1) by Samantha Long
(Excerpt from Goodreads) When Sophie moves to Boston to get away from the people who ridiculed her for her psychic talents, she wants to start fresh. But when a demon attacks her study group at the library, she has no choice but to reveal her abilities to warn the others.
She learns the attacks won't stop until she's dead. To stay alive she joins forces with the other students and a secret society that has battled the demons for centuries.
The last thing she wants to do is be a pawn in the war of good and evil. When her visions start showing events from a past life, she can't ignore the connections it shows. She has no choice but to acknowledge the bonds that tie her to the other students, even if some of them refuse, to have the strength to defeat the demon that hunts them down.
Will she survive long enough to stop the demons from destroying everything and everyone she loves?
My Review
4 stars
Sophie and Lilli are best friends with special abilities. After high school, they decide to move to Boston to get a fresh start. There, during a study group, they discovery everyone has abilities when they are attacked by a demon. All six of them are guardians that are taken into a secret society to help be trained to fight a growing evil that plans to destroy everything. They are the only ones that can stop the evil so they better learn what they can do quickly.
I liked the concept of the book. It is original, especially how everyone is liked to one person and the group, not just in the present but the past and future too. Although Tristan was supposed to be do much for Sophie, he irritated me. And how he acted when Sophie lost her brother. Argh!!
I admit that I was a little confusion as to what was going on at the beginning but once I got into the story I couldn't put it down. The ending is a big cliffhanger but I can't wait to read Sacred to see what happens next.
This is a really good young adult paranormal story with a new twist. If this is a genera that you like, I would recommend checking out Awakening.
To purchase Awakening, or for more information, make sure to check out Amazon, Barnes and Noble and Goodreads.
I received a copy of Awakening for free from Booktrope Publishing in exchange for an honest review.